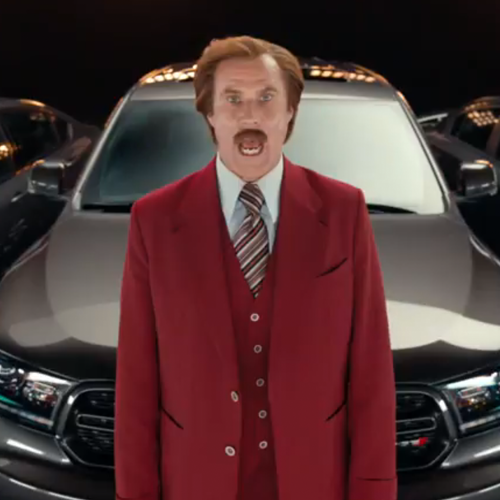 Dodge got it right.
December 30, 2013
There's nothing that says everything on this site has to be "bad" advertising. Sometimes, they get it right.
Dodge recently launched a campaign for their Durango SUV, but they decided on a radical approach. Utilizing a tie-in to "Anchorman 2: The Legend Continues", Dodge called upon comedian Will Ferrell in the character of Ron Burgundy. In the series of commercials, Burgundy points up features of the vehicle in peculiar ways.
– The glove box comes standard.
– Ridiculing a horse for only having 1 horsepower as opposed to the vehicle's 360.
– Throwing eggs at the Durango to show that it still looks good.
The campaign has drawn considerable attention for a couple of reasons, which both boil down to the same reason: A) It features an actor playing one of his iconic characters… so it's different. B) It finds a unique way to point up the features of the vehicle without cramming in facts, figures and comparisons… so it's different.
Here are a couple of samples of the growing campaign…



Tags: anchorman, dodge, durango, ron burgundy