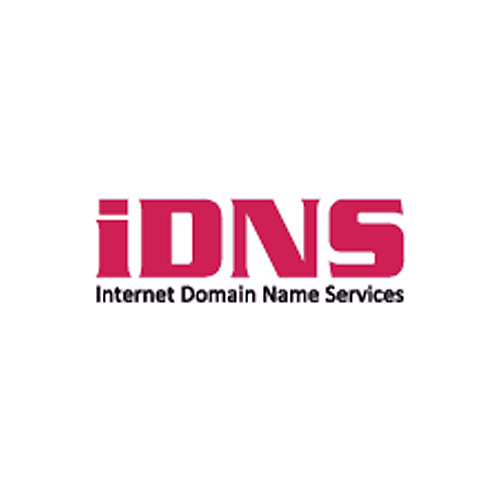 IDNS is not the way to go.
June 1, 2016
If you're like most people in business today, you have a website. While you might have someone you've hired to handle that for you, there are many variables involved with the process. One of the biggest elements is the domain name. Your domain name is everything that comes between www. and .com. It might be your business name. Maybe it's your name. Either way, it gives you an online identity.
In registering a domain name, you should know a few things:
All domain names are registered through InterNIC, the Internet Network Information Center. Regardless of which registrar you go though… I use namecheap.com because I am price conscious… the domains are ultimately registered with InterNIC.
All legitimate registrars collect similar information; such as the contact information of whomever registers the domain – in the form of Registrant Contacts, Administrator Contacts, Technical Contacts, and Billing Contacts. If you registered your own domain, it is likely your information. If not, you should make sure that you are listed on at least one of those four sections.
The contact information provided is publicly available utilizing a "Who Is" search from most registrars. Unless you've purchased privacy protection from your registrar, you name address and phone number are out there.
This has led to a new kind of phishing scam. You'll get a letter or email from a company, usually using a generic name such as "Internet Domain Name Services" (IDNS – who recently sent me such a letter [above]) stating the date that your domain name is going to expire. This information is also readily available with a "Who Is" search.
They will tell you that you need to renew your domain name before it expires. This is absolutely true. Otherwise you are in danger of losing your domain name. (Though most legitimate registrars will allow between 30-90 days after expiration to renew. But don't ever let it get to that point, renew before the domain expires.)
Then, they'll quote you a price to renew the domain for a number of years. The price is likely to be 4-5 times what you would pay through your registrar.The company might renew your domain after transferring it to their service. Or, they might take your money and run. Don't fall for it, go through your domain name registrar. The answers to why should be obvious:
Your registrar is charging you a whole lot less. (namecheap.com @ $12.48 vs. IDNS @ 45.00) That should be enough reason.
More compelling… the phishing company may well take control of your domain and turn around to sell it. Or, try and blackmail you into buying it back from them at an even higher price.
Don't lose control of your online identity due to an avoidable mistake. Your registrar will contact you when your domain is close to expiring. After all, they want your continuing business too.
Tags: idns, idns.as, internet domain name services, namecheap.com, renewal